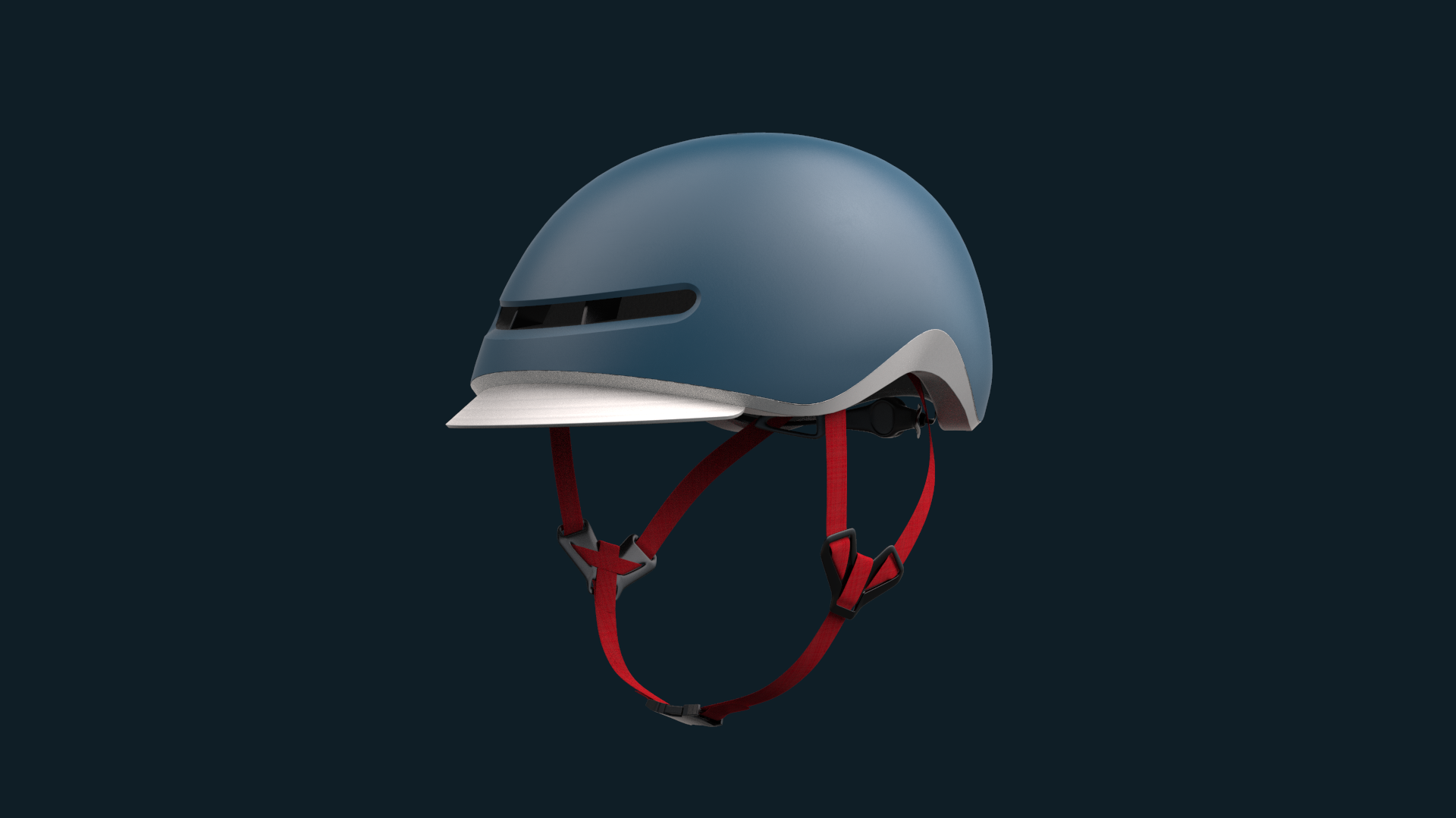 A smart helmet for bicycle commuters designed to augment rider awareness. Aegis utilizes radar proximity sensors and AI to detect approaching vehicles from behind and predict their behavior.
"You've got to be looking out for them, because they may not be looking out for you,
even if you are visible
."
- anonymous interviewee, bike commuter of 8 years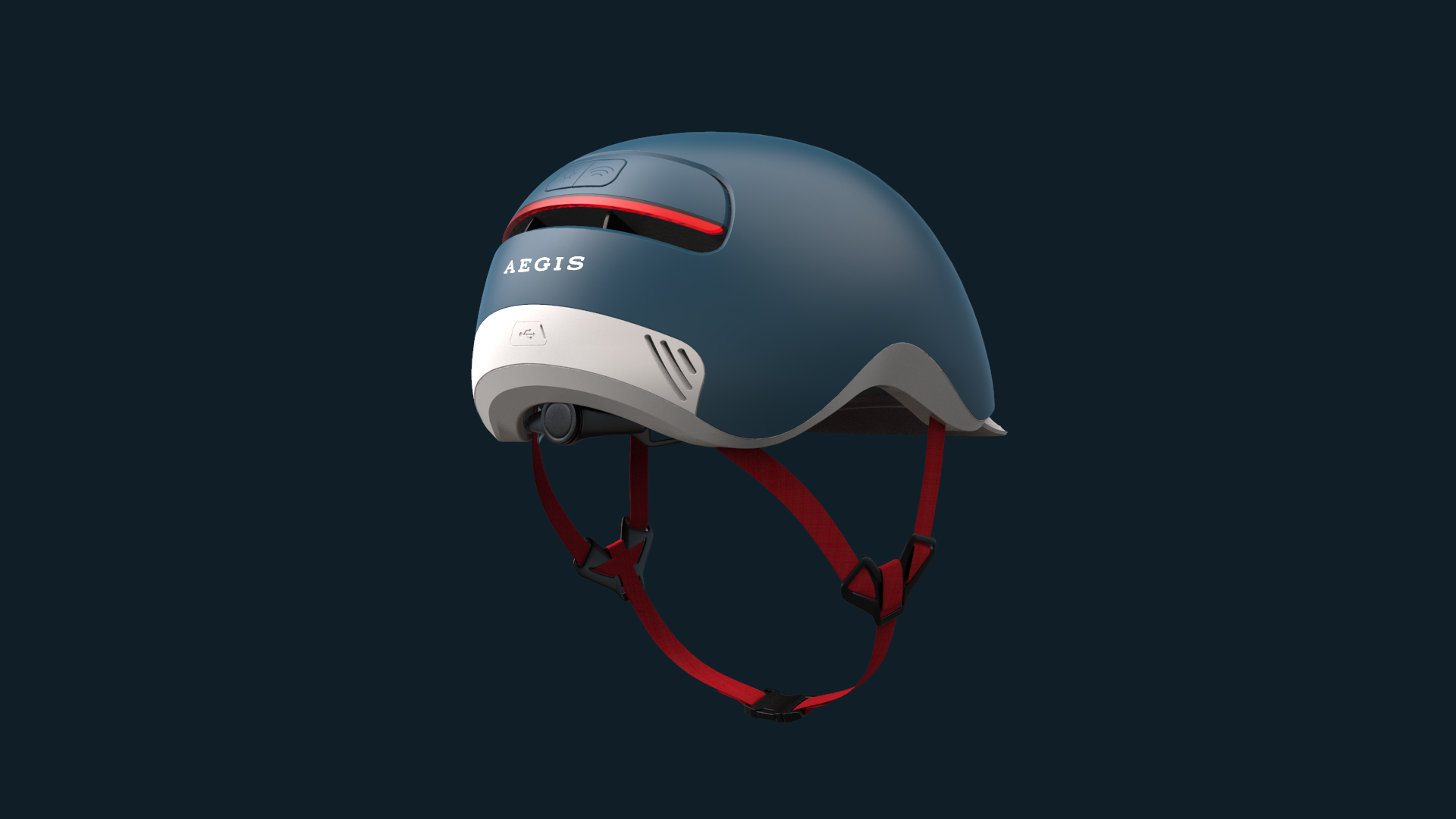 Bike commuters need to be hyper-vigilant.​​​​​​​​​​​​​​
Most safety gear on the market focuses on visibility, but vigilance is a crucial aspect of cycling safety. Like cars, bicyclists need ways to augment their awareness.

​​​​​​​
Trends in culture, design, tech, and business helped identify a design opportunity.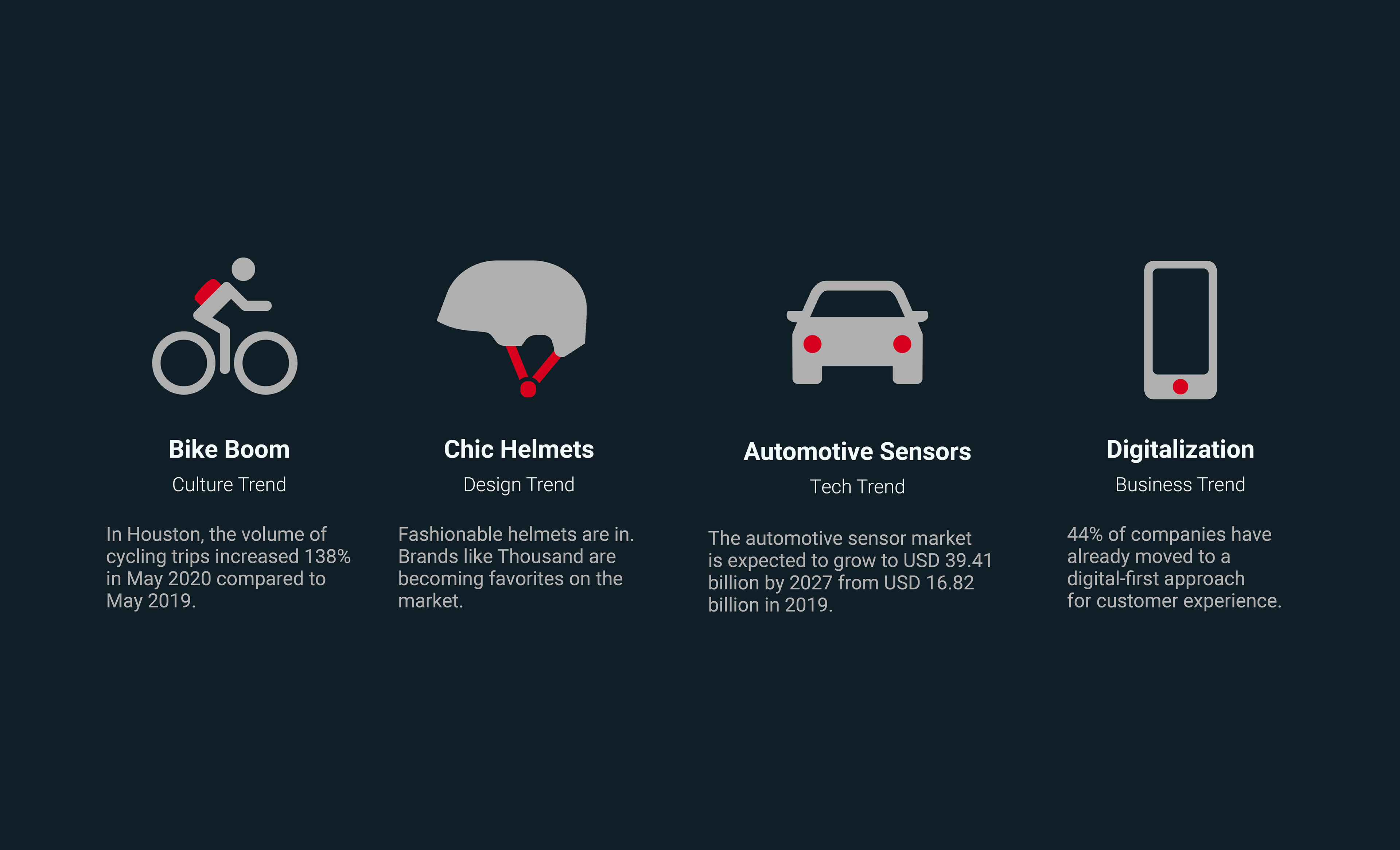 The 
Garmin Varia
 was identified as the main competitor.
It also uses radar to scan for approaching vehicles from behind.​​​​​​​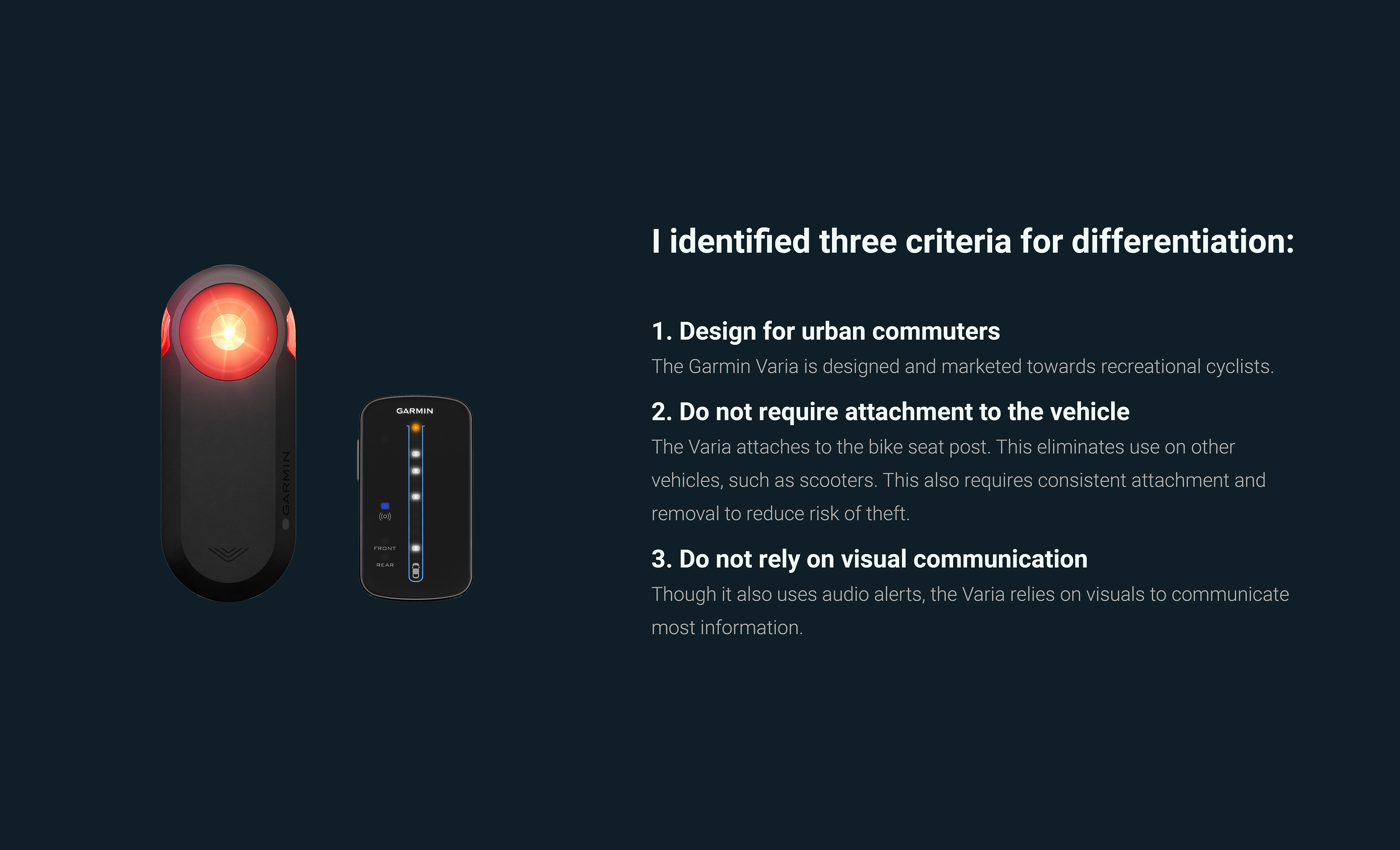 A series of online surveys of bike commuters received 150 cumulative responses for feedback on the concept.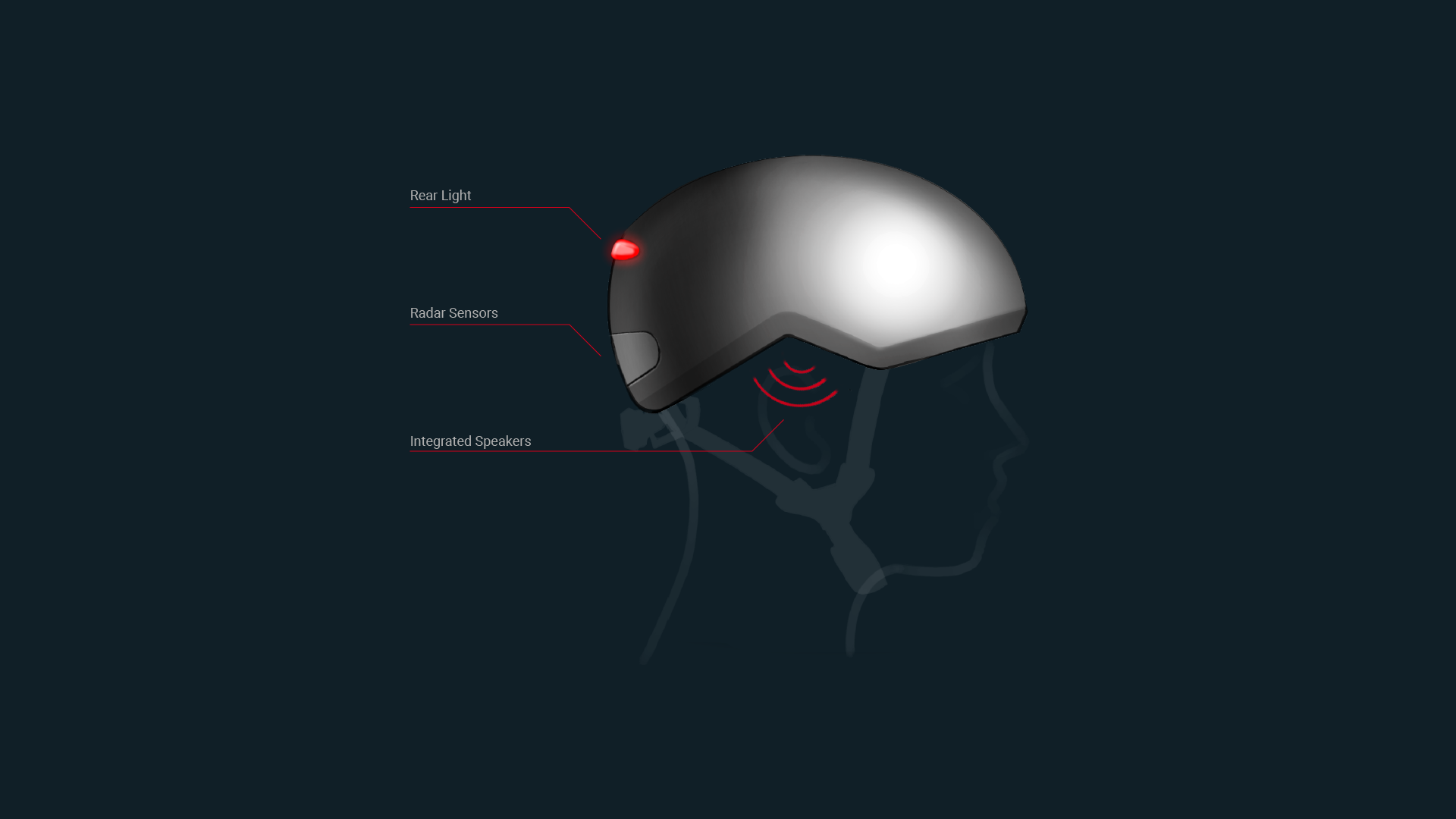 Inspiration from other industries like transportation, automotive, footwear, and consumer electronics grounded aesthetic decisions in a contemporary, urban context.