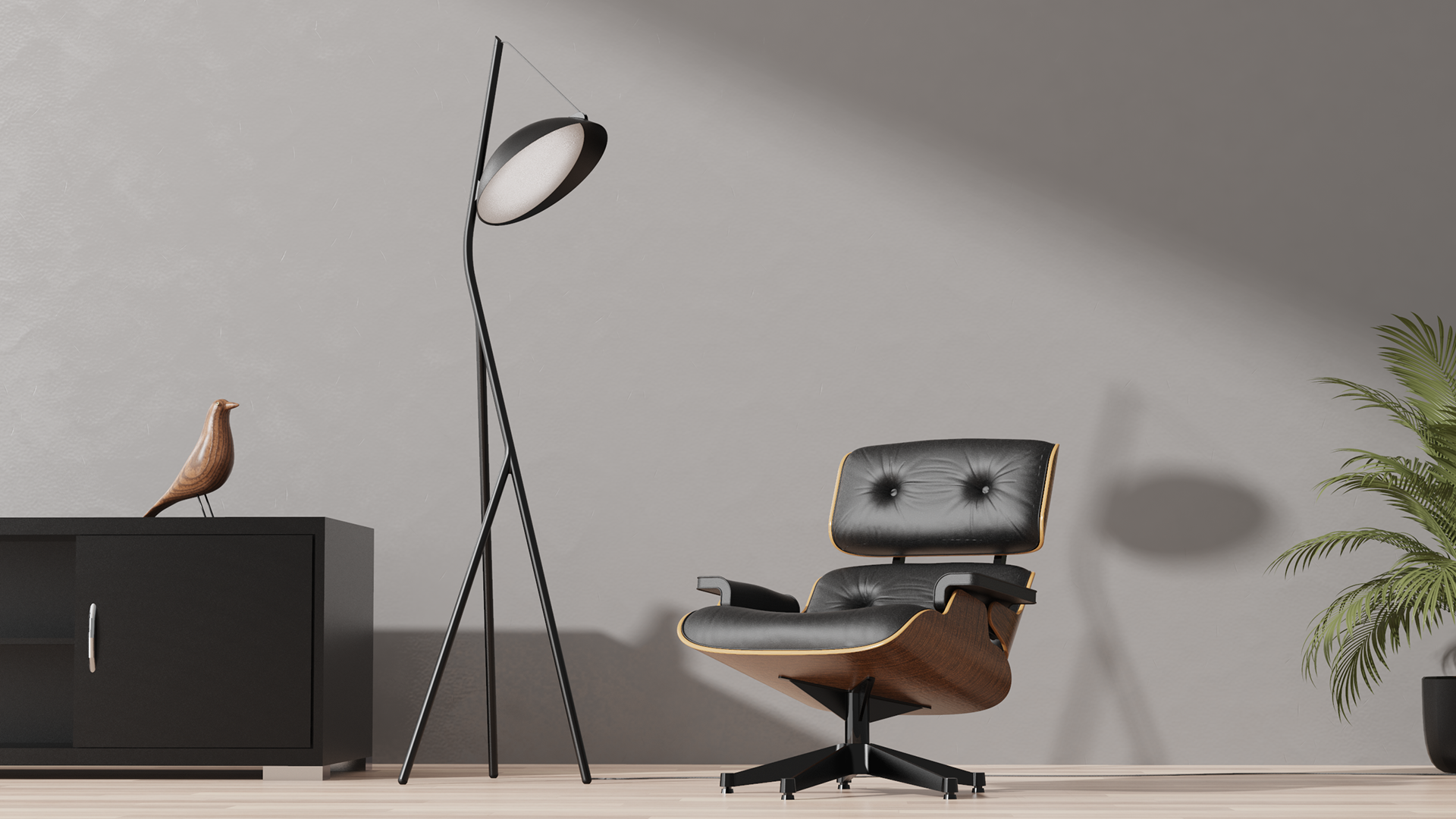 Contrapposto is a contemporary take on mid-century modern lighting design. Its asymmetrical tripod stance creates a distinctive gesture which changes as the viewer moves through the room. Designed for living spaces, the lamp offers adjustable area lighting and serves as a captivating statement piece.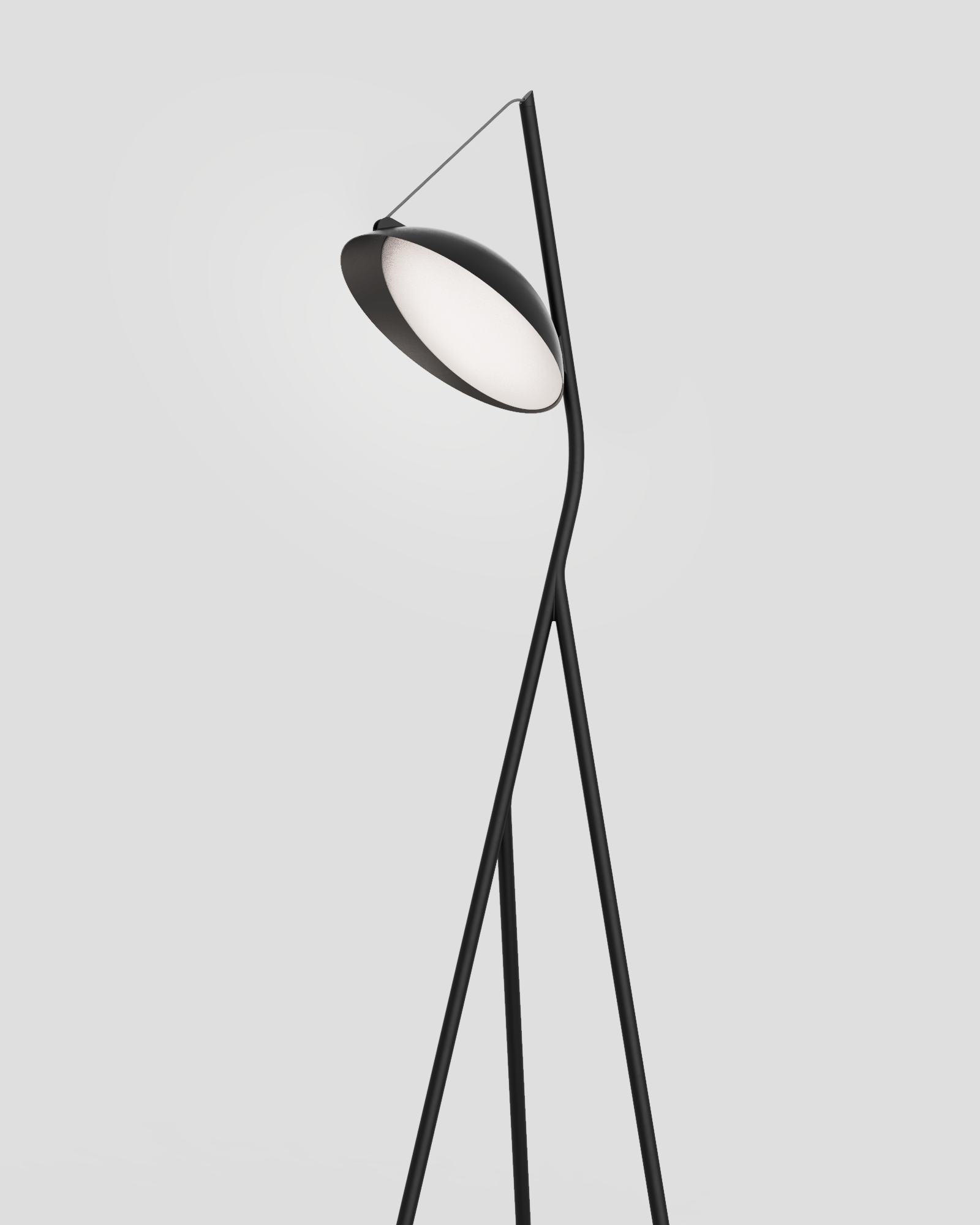 I began by visiting Design Within Reach to study their collection of expertly designed floor lamps.
Designs consist of of simple, pure geometry. Bends and connections are used strategically as focal points to carry the composition.
My goal was to design a floor lamp that could belong in the DWR collection.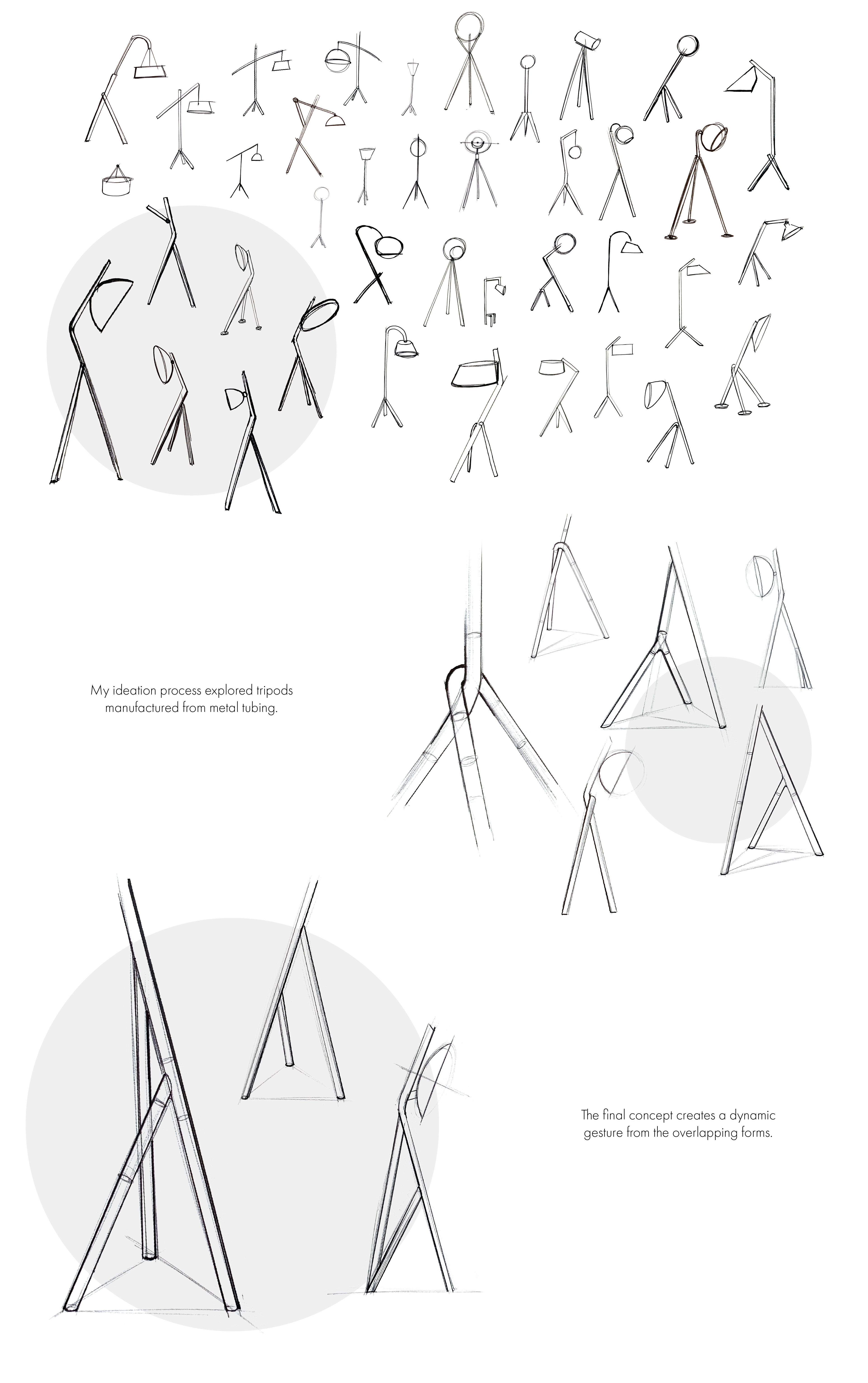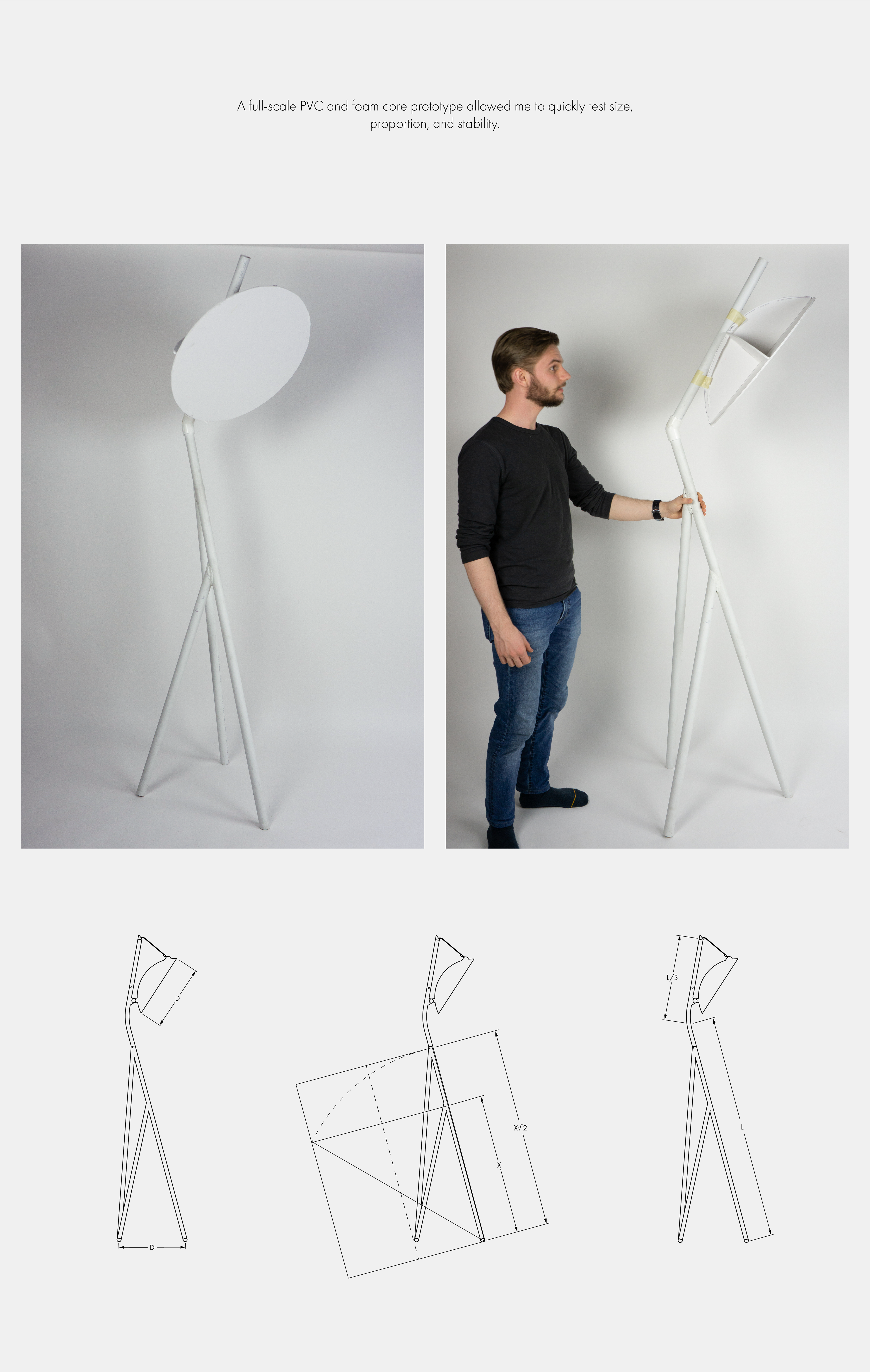 The final design features a dimmable disc LED and finely textured diffuser to provide even, pure light.
Inside, a simple mechanism manages the cord.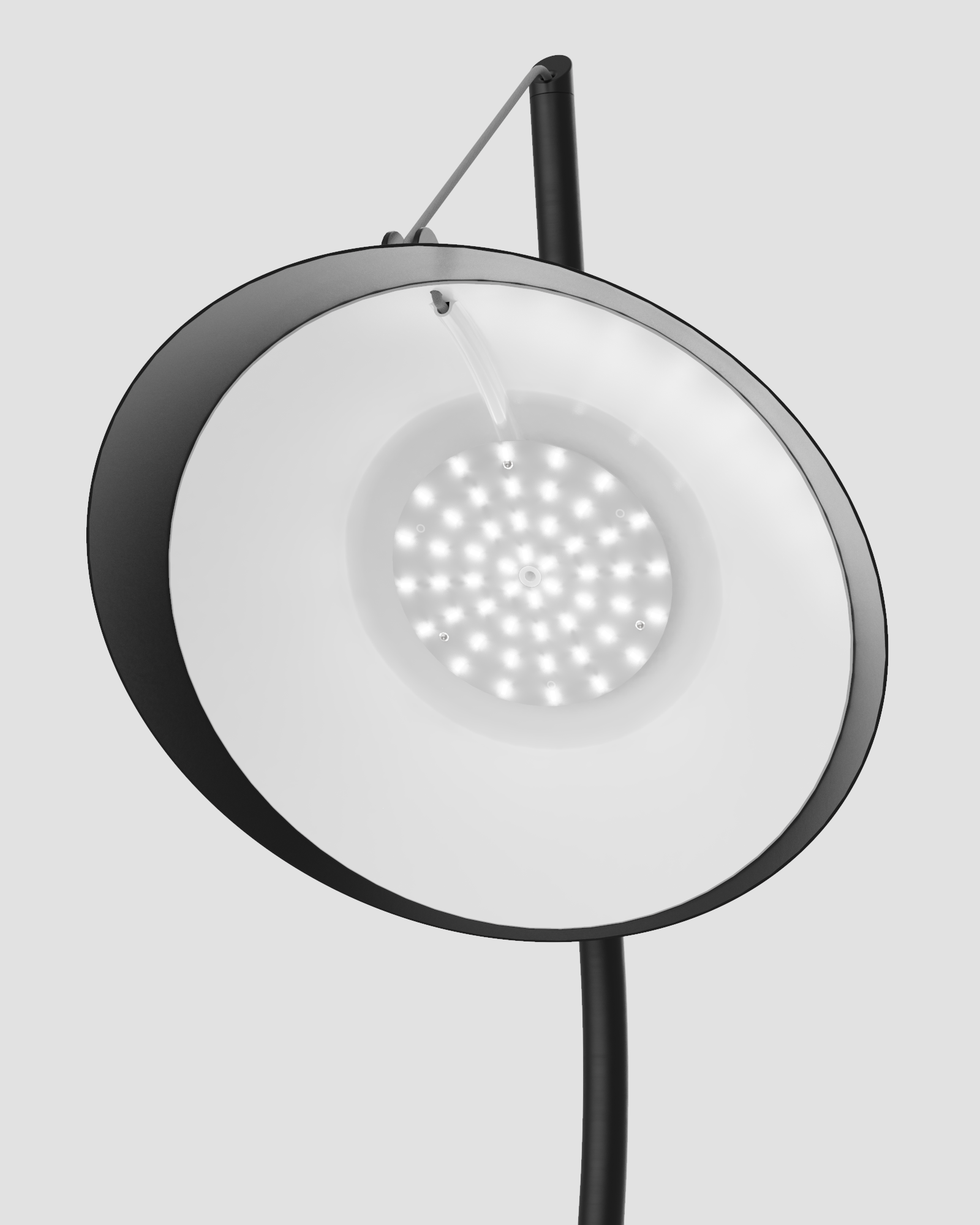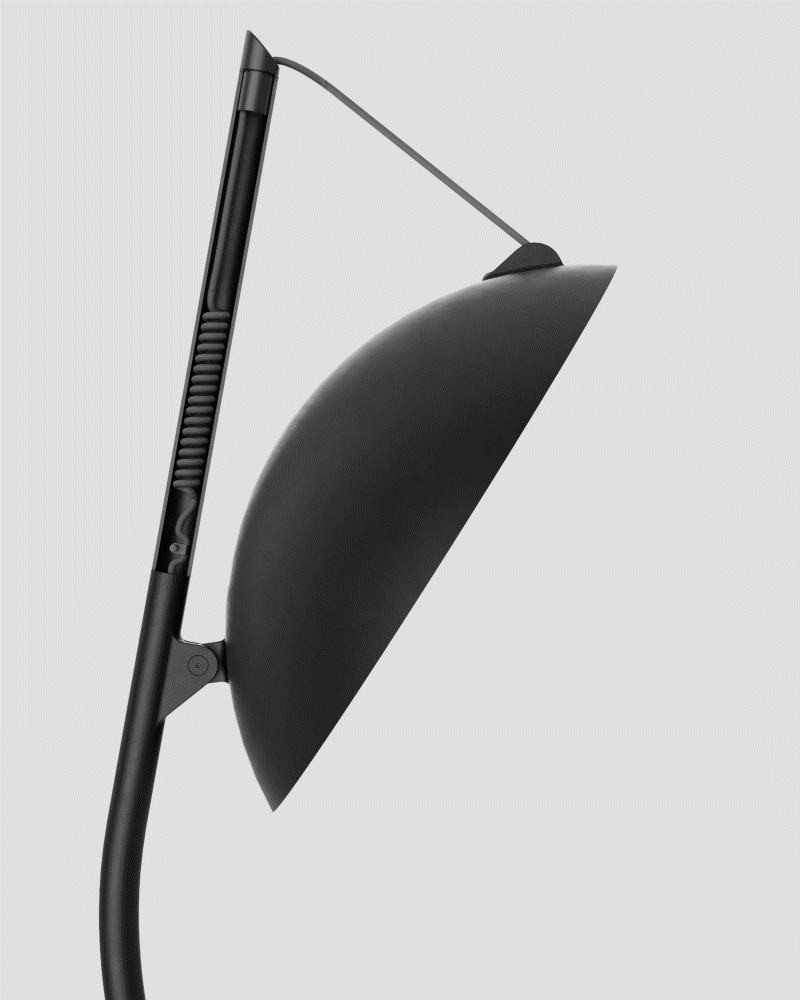 Finally, I fabricated a 1:1 scale steel model to validate the design.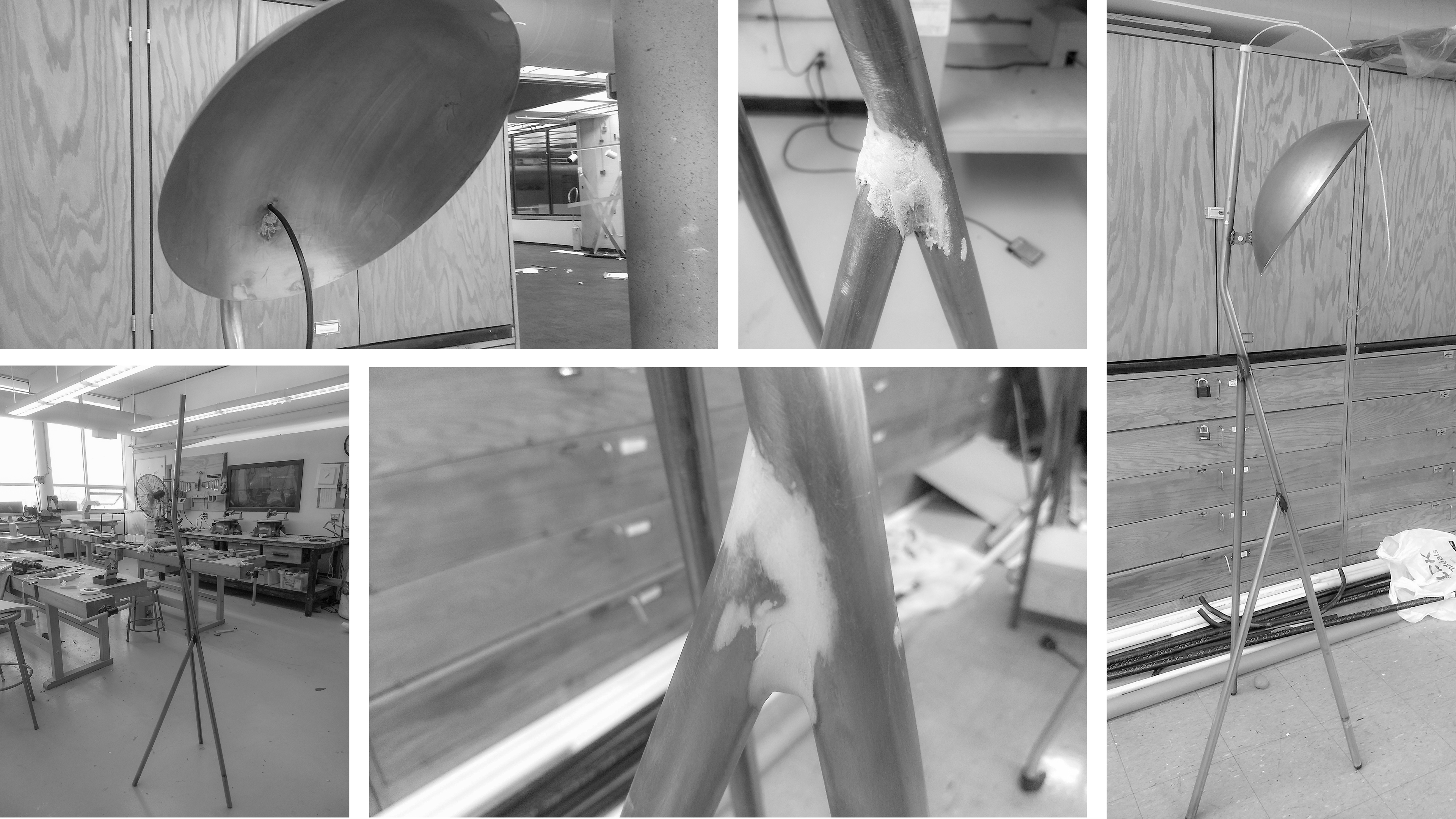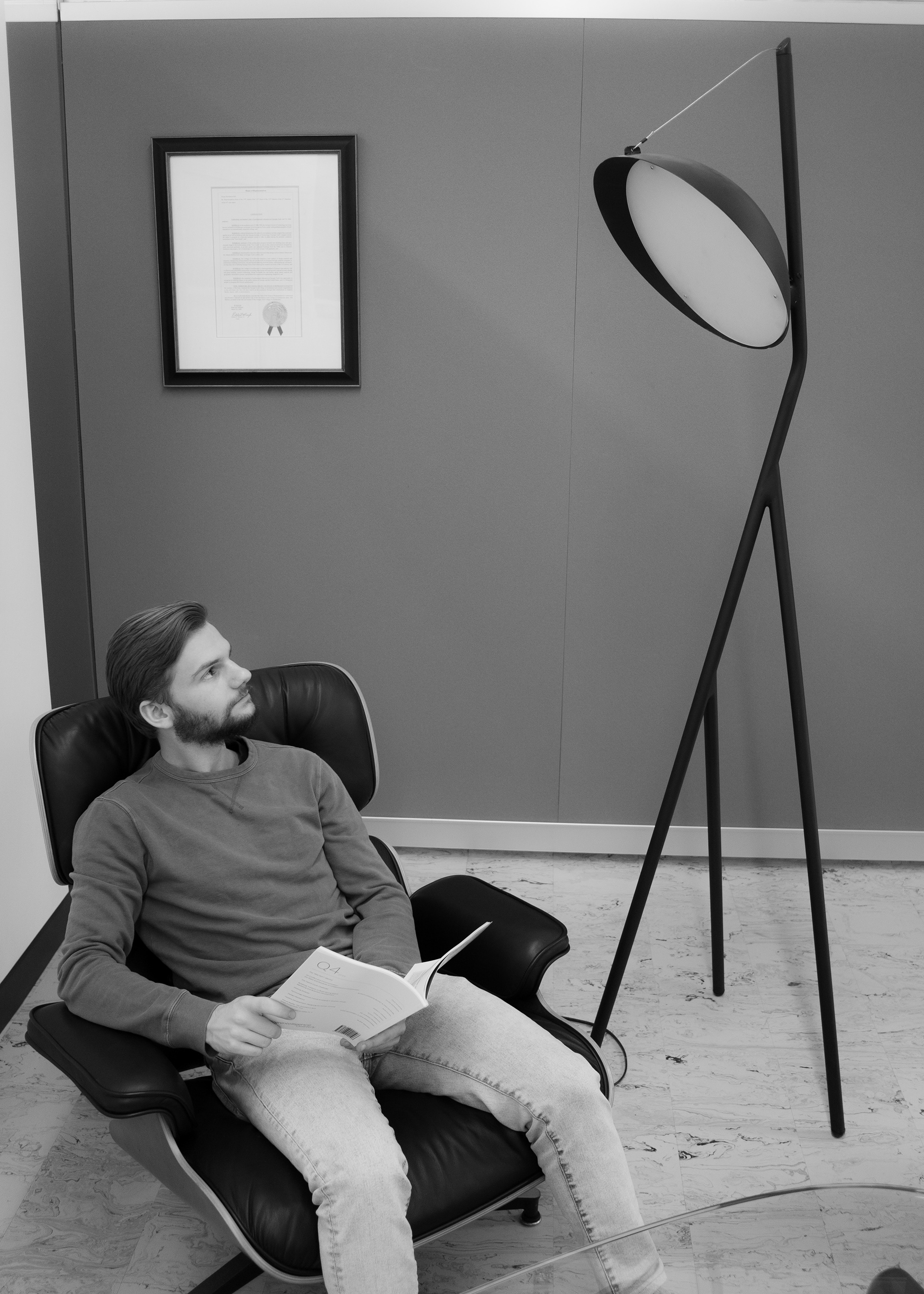 The Contrapposto Floor Lamp won
First Place Industry Award
for Sophomores at the Georgia Tech Spring 2019 Launchpad.