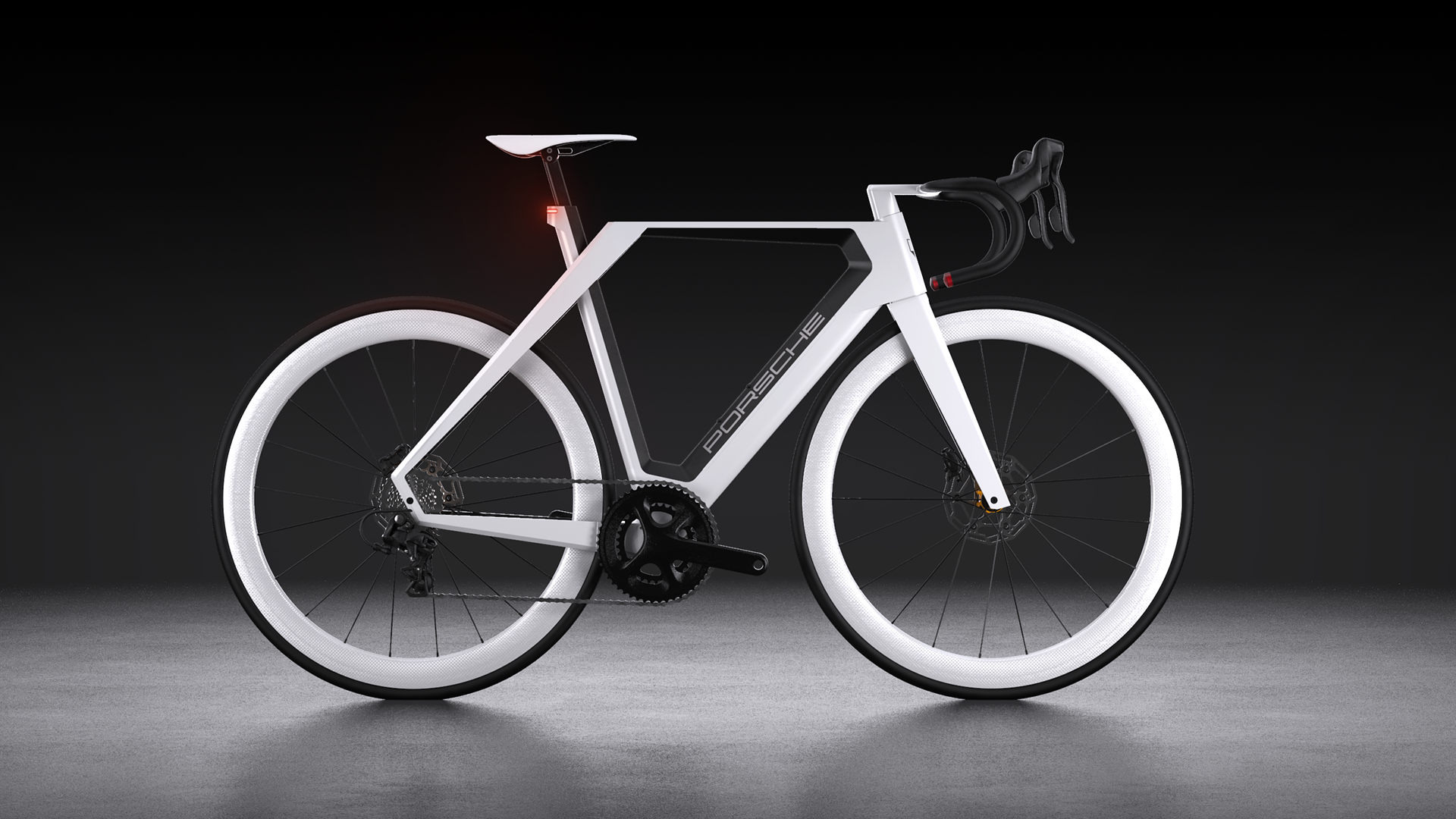 Porsche Cycling: Century E-Bike
The Century E-Bike by Porsche Cycling* is a performance road bike designed for the urban commute. Combining technology, performance-driven design, and traditional road bike pedigree, the Century E-Bike fuses lightweight transportation with the values and experience of the Porsche brand.
*Porsche Cycling is a concept brand for educational purposes only. All rights belong to their respective owners. This project was sponsored by Czarnowski.
Team members:
 Daniel Nixon, Joseph Nixon, Rachel Hu, Sarah Haymans, Vaishu Merugu, Caleb Platt
My role:
research, concept and form development, surface modeling, rendering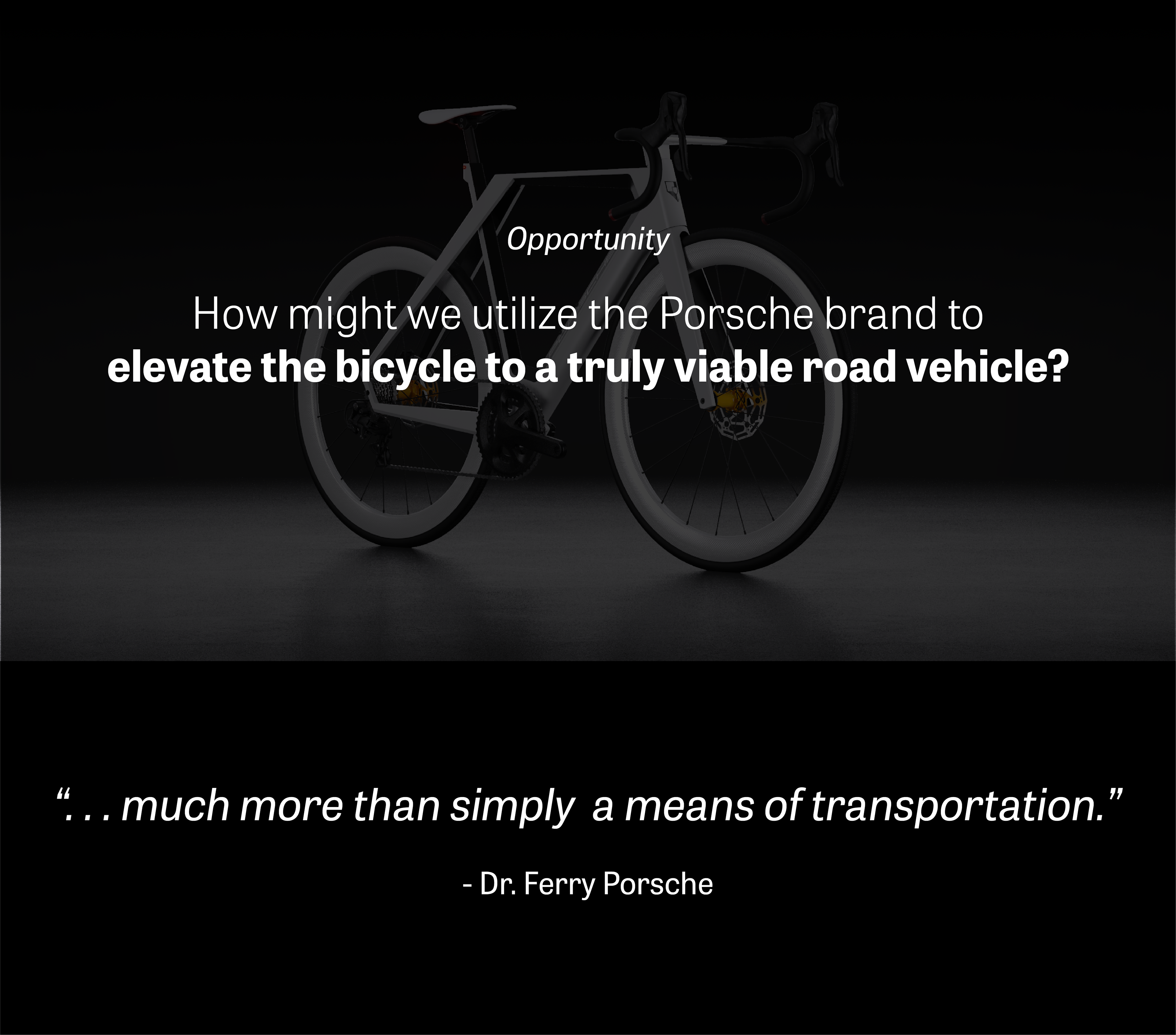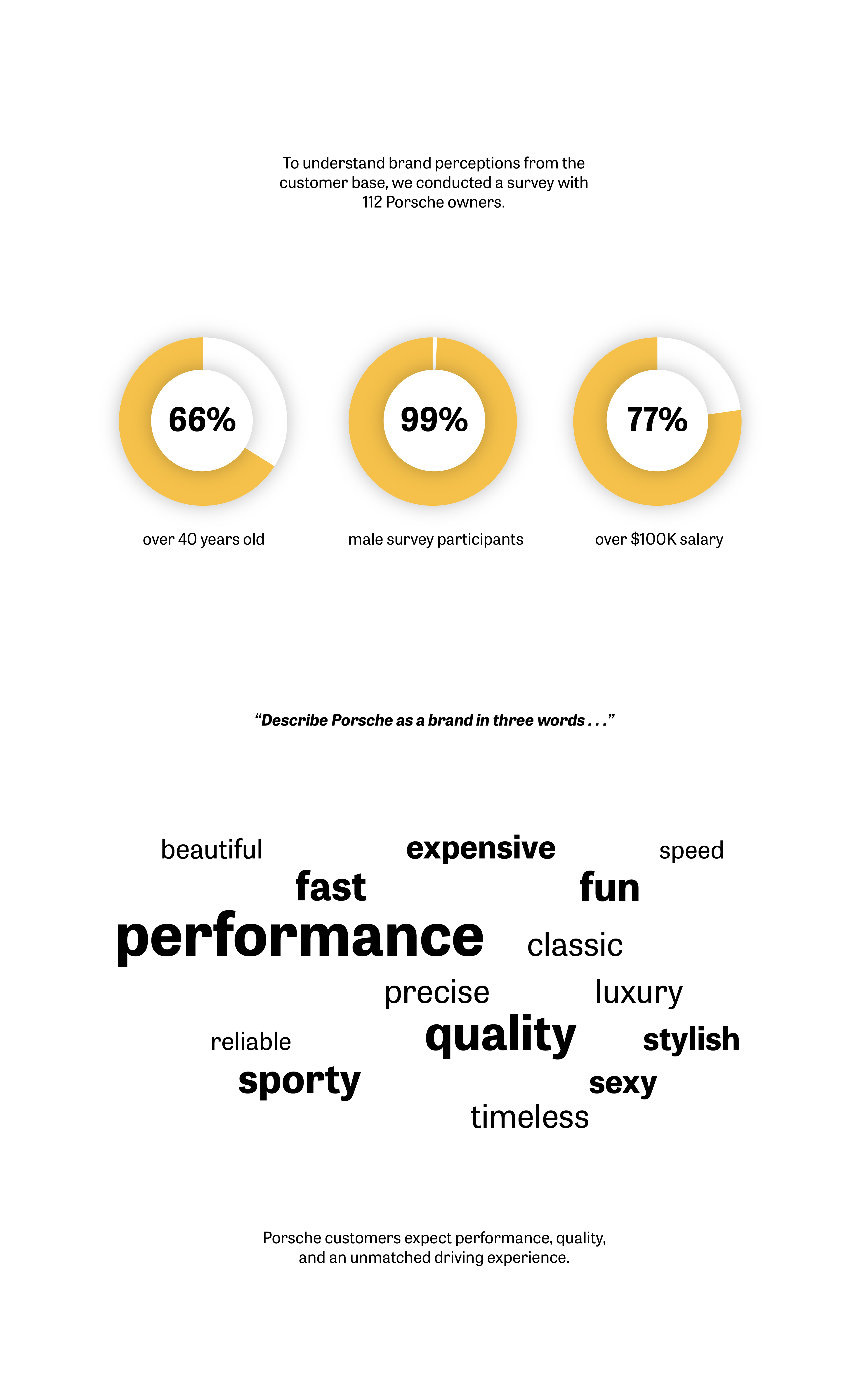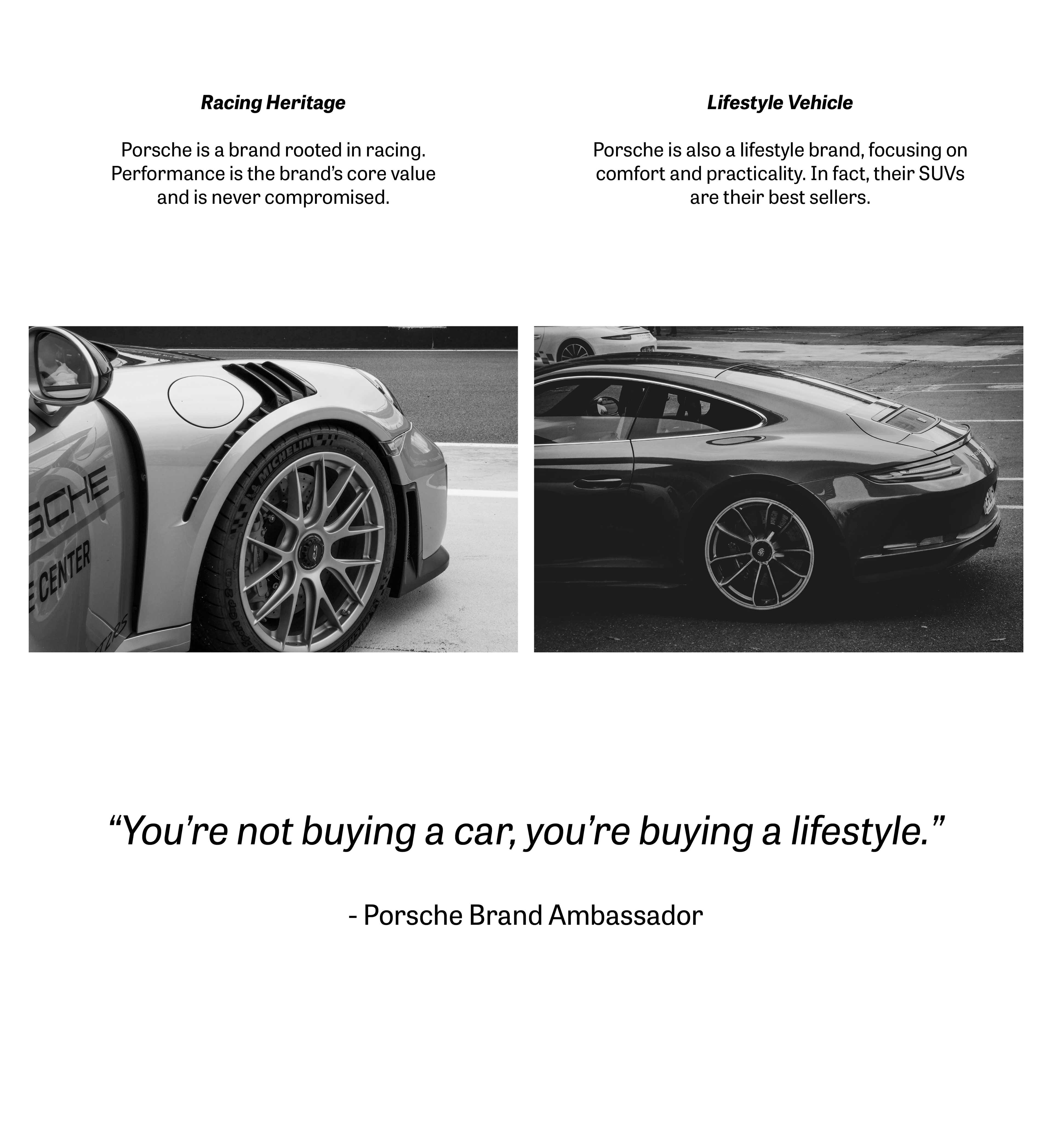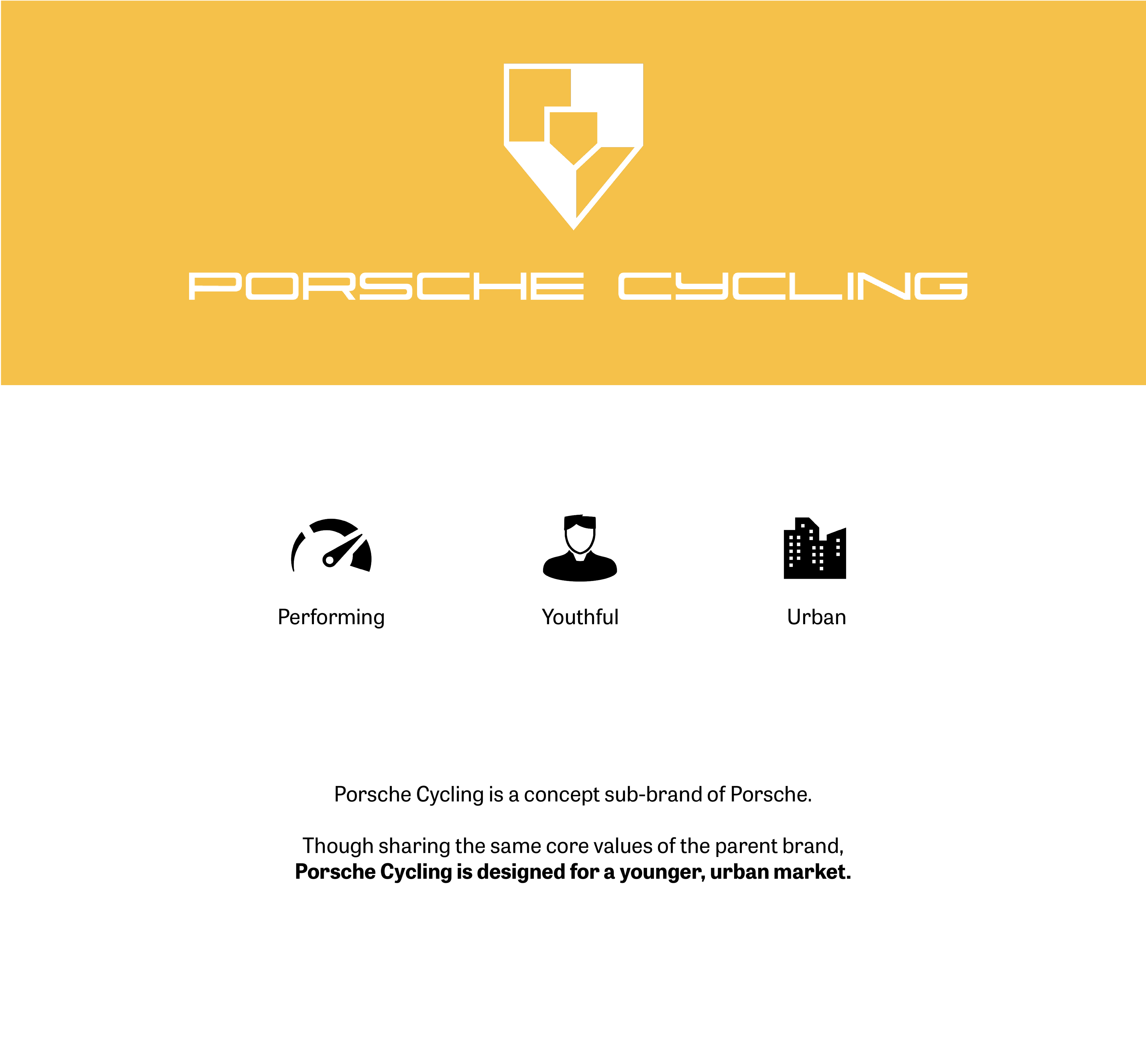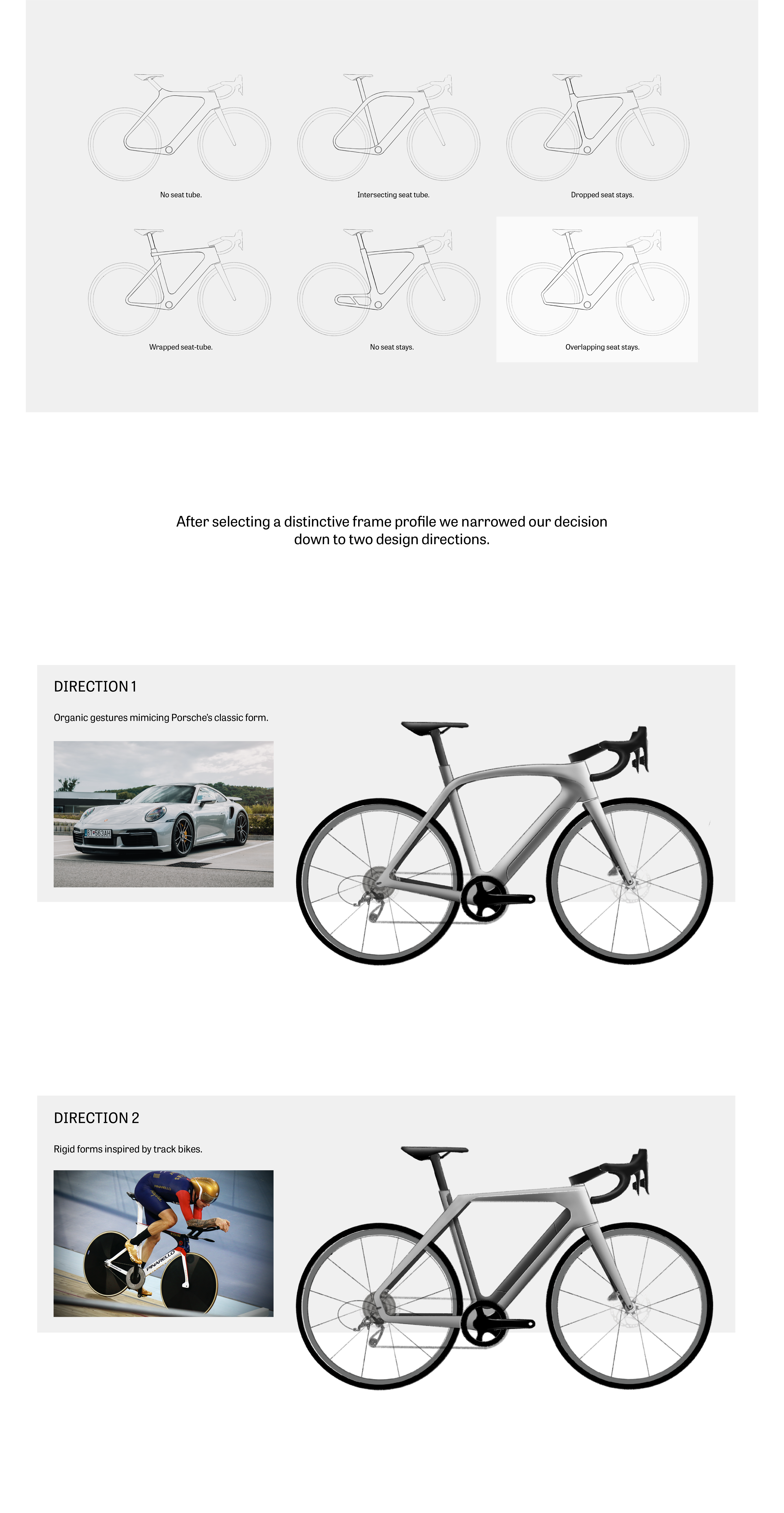 CAD development refined geometry, proportions, and surface breaks.
The final design of the Porsche Cycling Century E-Bike fuses performance road bike geometry and aesthetic with practical features for the urban rider. A carbon fiber frame and wheels keep the bike light and fast, while disc brakes, electric pedal assist, integrated lights, and an intuitive user interface make the Century a perfect choice for the city commute.